Breakfast Area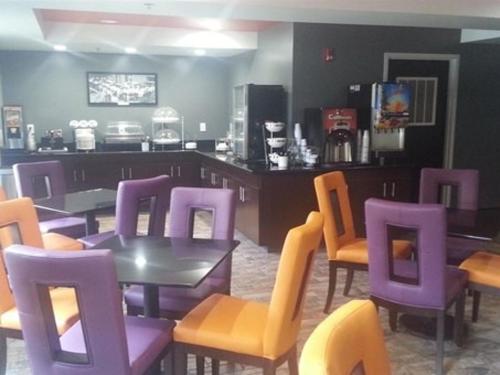 Hotel Tillman breakfast bar has modern design and spacious layout to accommodate our guest. Morning hot breakfast is above and beyond then standard continental breakfast. Breakfast bar serves omelets, eggs, fresh waffles, biscuits with sausage gravy, fresh fruit, and many more healthy selections.
It also provides a very quiet and relaxing environment during the waning hours of the evening. And also serves as a meeting place for many of our larger groups that stay here. Sometimes, the area exists as a lounge for guests who wish to step out of their rooms for a while and enjoy 42" HDTV.
Fitness Center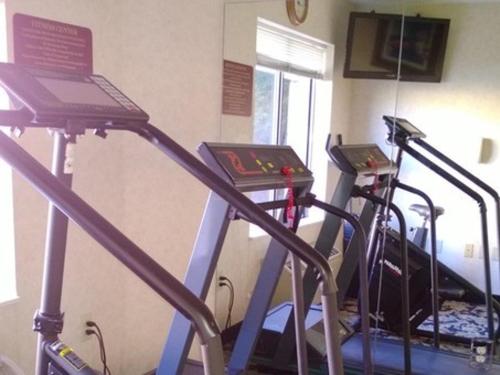 The Hotel Tillman fitness center is where our guests are able to get a full body workout without having to leave the hotel. Our fitness room contains a stationary bike, a treadmill, and more! It is also equipped with a 32 inch high definition television for your viewing pleasure. The fitness room is kept nice and cool, providing a great workout environment. This extra amenity is free to all of our guests.
Business Center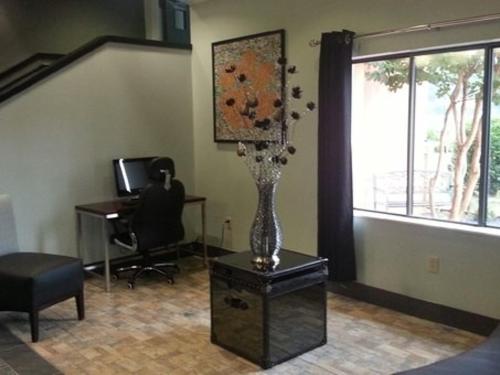 Our business center allows easy computer access for the guest traveling without a personal laptop .We also have a printer and copier for our guest. The hotel Tillman is dedicated to accommodating the business need of all our guest.